Your username or email address

Log in
Enter the email address for your account and we'll send you a verification to reset your password.

Rs 2,24,000! That's the cost of Deepika's bag & what about Priyanka?

Was Priyanka Chopra's Fendi satchel worth this exorbitant amount?

posted on 03/26/2018 13:00:24
Fashion is such a tricky industry, right? Not everything that you wish for comes with a heavy price tag yet there are times when you have to pay a hefty sum to make it all yours. Especially the ones that belong to high-end designer labels. Their price tags are always heavy on the pockets and buying them sounds like a far-fetched dream. But this is a common man's perspective and celebs are anything but common. Especially our Bollywood divas, who love to splurge on objects that they fancy. Take the recent examples of actresses like Tamannaah Bhatia, Priyanka Chopra and even Deepika Padukone. These ladies flaunted the most expensive of bags from their designer wardrobes and left us fuming with jealousy. These handbags were extremely chic, and seemed more like a prized possession for them. We have all the details about how much these handbags really cost and we leave it to you to decide if they are indeed worth the fortune.
Priyanka Chopra
Does Priyanka Chopra's Fendi satchel really cost that much? Well, the answer is yes and the price tag is Rs 3, 60,000 approximately. We still need someone to pinch us and tell that it's for real and that we are not dreaming. Imagine paying Rs 3 lakh for a mere bag! Isn't that the basic cost of a no-frills wedding?
Deepika Padukone
Deepika Padukone isn't far behind in following her Bajirao Mastani co-star when it comes to flaunting her love for designer handbags. The Celine tote, that's so basic and finds a place in every celeb's wardrobe isn't all that humble when it comes to its price tag. The plain black crocodile embossed leather will cost you around Rs 2,24,000. Were these girls competing to outdo each other?
Tamannaah Bhatia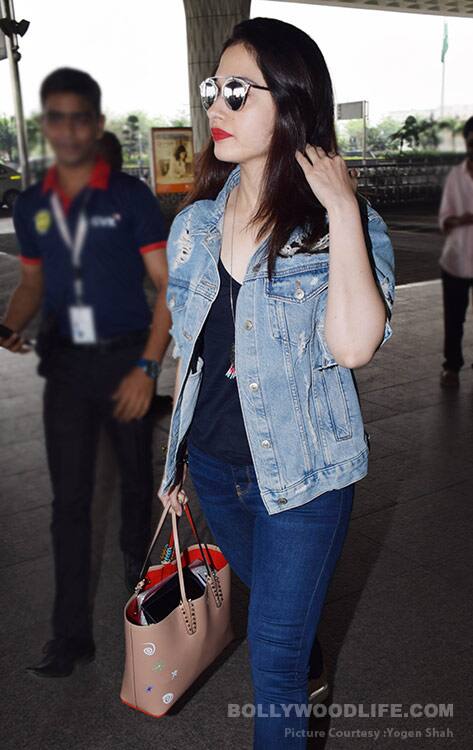 Tamannaah Bhatia's recent appearance was too casual to describe it in words. Yet there was something so extraordinary about it. Wondering what? Well, it was her orange tote bag from the house of Christian Louboutin. This fancy looking bag will cost you approximately Rs 95,000! Yea, it's almost a lakh but is it really worth it?
Like share and do comment
Add you Response
㑼
Rs 2,24,000! That's the cost of Deepika's bag & what about Priyanka?